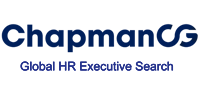 ---
ChapmanCG is the world's only retained executive search firm dedicated to the Human Resources profession with a presence in all major regions. Globally headquartered in Singapore, we have teams operating in most of the world's key regions and locations across the Americas, Europe, the Middle East and Africa and Asia Pacific. We work with the world's leading companies to develop and execute HR search strategy and we partner with CHROs and CEOs in every industry to appoint their global, regional and country HR teams.
Key HR Specialisations:
HR Business Partnering
Total Rewards
Performance Management
Talent Management
Talent Acquisition
Learning and Development
Industrial and Employee Relations
HR Operations and Shared Services
HR Information Systems
Global Mobility
Leadership Development
Organisation Development
Transformation and Change
ChapmanCG combines a rigorous executive search process with an unparalleled global HR network. Our deep understanding of the HR profession and market nuances empowers us to identify and secure the best fit for the organisation and the HR leader.
Our global HR network now exceeds 120,000 HR leaders across the world. Everyone in our network receives or has access to:
Our global quarterly newsletter
Monthly HR thought leadership articles
Regular podcasts conducted with HR leaders from top multinational organisations
Global webinars and HR networking meetings which allow HR leaders to stay abreast of some of today's most challenging HR issues and trends
Website: https://chapmancg.com/