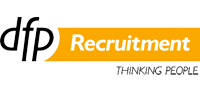 ---

DFP Recruitment is one of Australia's leading recruitment companies. Established in 1981, DFP has developed a reputation for delivering services with ethics, integrity and professionalism in major capital cities and regional locations around Australia.
Sixty-five percent of our top clients have worked with us for 5 years or more. Eighty-five percent of our work is generated from Preferred Supplier Arrangements where a high proportion is due to renewal of contract arrangements and success with re- tendering activities.
Through our experience we have developed streamlined, quality assured recruitment processes that provide for large economies of scale.
As a low risk provider with accreditations in Quality under the AS/NZS ISO 9001:2015 standard and our OHSMS under safety standard AS/NZS 4801:2001, what sets DFP apart from our competitors can be summarised in our approach to service delivery. This is supported by expertise in the recruitment industry which translates to repeat business for requirements that are often complex or necessitates demanding turnaround times. Staff tenure at DFP nationally is 5.5 years, almost twice the industry average.
DFP's candidate base is broad and varied with the primary segments covering entry level roles through to mid management positions. Senior level positions in management or specialist roles are also supplied.
At DFP we specialise in volume recruitment projects, graduate recruitment and unbundled services where clients are able to choose specific components of the recruitment process for their requirements:
eRecruitment Solutions
Candidate Response Management
Application Review & Shortlisting
Telephone Interview
Video Interview
Administrative Support
Assessment Centre Design
Assessment Centre Facilitation
Interview Scheduling
Behavioural Interviews
Project Management
Project Administration
Skills Assessment
Team Based Exercises
Workplace Simulation
Psychometric Evaluation
Reference Checking
Candidate Feedback
Scribing & Report Writing Services
We also provide permanent, temporary and contract recruitment solutions in the following:
Accounting & Bookkeeping
Auditing &am; Compliance
Business Support
Contact Centre & Customer Service
Finance and Financial Services
Operations and Logistics
Policy & Strategy
Procurement
PR & Communications
Project & Program Management
Records Management
Retail, Sales & Marketing
Trades & Labour
HR & Payroll
Learning & Development
DFP's Client Model is to Work with You to Make it Easy. We offer a broad range of recruitment solutions aligned with best practice methodologies, leading edge assessment tools and Consultants whose expertise has been developed over the longevity of their tenure at DFP. The team has a genuine desire to collaborate with clients at both strategic and operational levels to achieve innovative solutions to their business requirements
Website: https://www.dfp.com.au/