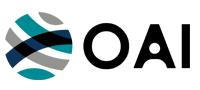 ---
Oriental Aviation was founded in 2004 with the vision to deliver the best workforce solutions at competitive prices to the aviation industry. Over the years, we have expanded our service offerings from contract staffing to providing payroll services, project outsourcing and HR consulting. We have since expanded our services to other industries and at present, we have a diverse network of clients in various industries, with a specialisation in aviation.
We provide solutions to meet the dynamic needs of the aviation industry. Oriental Aviation is an approved aviation industry labour supplier by the Singapore Ministry of Manpower (MOM) to provide contract staffing services to the aerospace companies, to meet the demand from one of Singapore's growth pillar.
At Oriental Aviation, we pride ourselves on providing experienced, professional and dependable services to our clients through professional end-to-end sourcing and deployment of qualified and experienced candidates. We are also represented by multiple agencies in source countries that ensures constant supplies of talents into our manpower resource pool.
Here, we believe that every employee is the building block of our company and with emphasis on deep employee engagement, our ground operations team are built on this DNA to ensure that the grievances and needs of all our employees are well taken care of.
The sectors we serve includes:
Aerospace
Manufacturing
Logistics & Supply Chain
F&B
Hospitality
Warehousing
Oil & Gas
Pharmaceuticals & Biotechnology
Website: https://www.orientalgroupsg.com/