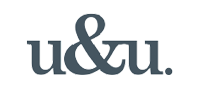 ---
u&u. Recruitment Partners is a Brisbane Headquartered recruitment firm with the purpose of changing lives by connecting potential with opportunity. We take the time to find what really matters for both our clients (u) and our candidates (&u) to achieve outstanding outcomes for both parties.
With a hand selected team of more than 90 staff across our offices in Brisbane, Sydney and Greater Western Sydney, we have invested heavily in three key areas; culture, brand and candidate experience.
Our culture is a representation of our people – hardworking, fun and upbeat. We live and breathe our values, and our focus on internal culture unlocks our people's potential and ensures great outcomes.
At u&u, we specialise in permanent, contracting and project recruitment across the following sectors:
Accounting & Finance
Business Administration
Construction & Property
Engineering
Health, Safety & Environment
Human Resources
Infrastructure & Engineering
Information Technology & Business Change Mining
Marketing & Communications
Procurement
Public Sector Sales
Senior Executive
We also offer our clients a broad range of innovative support solutions from payroll management, research & talent, recruitment outsourcing, assessments and u&u Firewall.
With 715 of our placements coming from our candidate network, at the core of u&u is our candidate universe. With over 290,000 candidates in our database, we have a dedicated Customer Service Team including a Customer Engagement Manager.
Our dedicated Client Services team does not recruit, but solely focuses on the service experience offered by u&u. Our Client Services team bolsters u&u's aim to deliver industry-leading candidate and client experience every time. We're proud to have received the Seek Sara award for 'Excellence in Candidate Experience' in 2019.
Website: https://www.uandu.com/