Written by Imran Lee Tak Kin, Associate Director

Read time: 3 minutes
Reskilling and upskilling: Becoming the right talent for the best employers
Reskilling and upskilling are key strategies for both organisations and professionals to adapt to business changes we are seeing right now, mostly driven by tech. Reskilling and upskilling enable professionals better themselves to take on more challenging and demanding roles.
What does it mean to reskill and upskill?
Reskill and upskill are both centred around learning and development (L&D) to progress one's professional career. Reskilling leans on learning new skills that are outside an individual's existing skillset that would allow him or her to pursue a different career path. Upskilling on the other hand is about improving one's existing skillset for better performance and career progression.
Why is it important for professionals to reskill and/or upskill?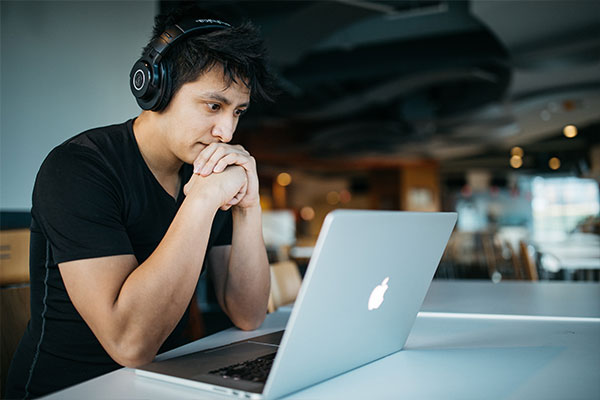 Jobs are either evolving or becoming more irrelevant mostly because of technology. When jobs evolve, they become more complex requiring new or more advance skills and tools. With that, it is important for professionals to adapt. Roles becoming irrelevant or redundant can result to people losing their jobs. Reskilling and upskilling are important because they enable professionals to remain relevant and competitive in their respective fields no matter the transformations bring forth by innovation. By embracing these L&D strategies, professionals become top talents that are highly sought out by top employers.

Reskilling and upskilling benefits not only the employees but organisations, investors, and consumers as well. When organisations invest in L&D opportunities, their employees feel more engaged and secured knowing their career growth is a priority. Not only that, but it also boosts employee productivity and retention.
Tips on how to reskill and upskill on your own
Just like with self-development, you can reskill and upskill on your own. Here are some tips to get you started.
Connect with and get insights from recruiters – Our responsibilities as recruiters are not limited to finding and hiring talents. It is also our job to provide insights and advise that can help jobseekers and professionals throughout their career path. We can use the knowledge we gain about job markets, industries, and recruitment trends to better navigate the future of work. Recruiters are aware of what organisations and consumer need or require from professionals.
Read industry reports – These reports provide insights of industries that can help your decision-making when reskilling or upskilling. Every year, there are Future of Work or Future of Jobs report published by top market consulting and research companies. These reports provide overviews of possibilities and challenges within jobs markets.
Engage in online learning and acquire notable certificates – Online learning these days is much more accessible to more people. There are thousands or probably even millions of free courses for different field of work or studies you can pursue. If you are a web developer, Harvard University offers free web development, computer science, and programming online courses to everyone. There are other great learning institutions doing the same. What makes it even better is that many of these courses give out official certificates that can strengthen your resume.
Attend networking events – Networking events aren't only for executives and business owners. These gatherings are also for jobseekers and professionals to make meaningful connections with potential future employers and experts.
In a nutshell
AI and machine learning are driving jobs to change or evolve daily. Reskilling and upskilling will remain relevant in the future of work, even here in Malaysia. It is important that these strategies be well communicated to not only professionals and jobseekers but also to college students. Reskilling and upskilling are about embracing lifelong learning and development.

I've been a recruiter for more than 10 years now. I've learned a lot from hundreds of clients and candidates I've talked to. Every piece of knowledge I pick up has helped me make better decisions with my own career. That is why it is important for me and to all of Asia Recruit to help out professionals thrive in the present and future of work.
Author quick BIO:
Imran Lee Tak Kin is an Associate Director for Asia Recruit. He joined the company in October 2013 as a Senior Recruitment Consultant. He leads a team of consultants supporting several industries with a strong focus on permanent placement and executive search on technology. Imran's capabilities and knowledge about recruitment is integral in Asia Recruit's continuous growth.
---
Follow us:
Asia Recruit
Will